24/12/2019
2019 Intelligence in the Physical World – Winners announced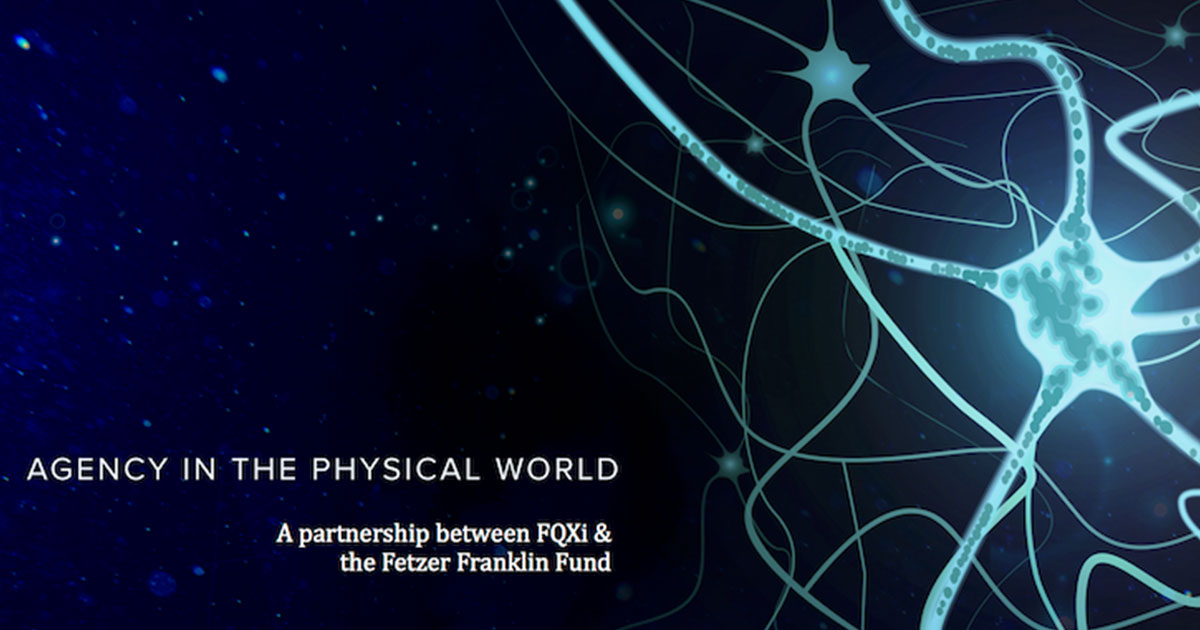 The 'Intelligence in the Physical World' program is part of a science strategic partnership between the Fetzer Franklin Fund of the John E. Fetzer Memorial Trust and FQXi. This partnership funds work on Agency, Intelligence, and Consciousness. This is the second RFP supported by this partnership.
The PIs listed were selected by a grant review panel and then recommended for funding through a donor-advised fund at the Silicon Valley Community Foundation.
Nine projects will share US$1.5million. Congratulations to all the winners and all those who took part!
Go to fqxi.org to see the full winners list.